Monument HD™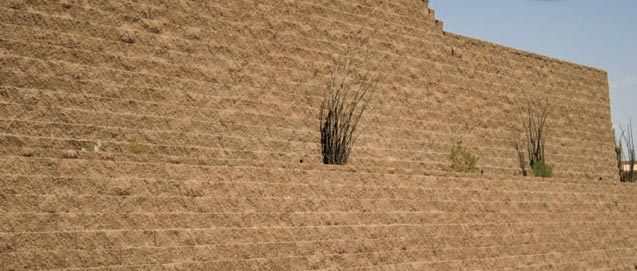 Monument HDT
8" x 24" x 9"
200mm x 600mm x 225mm
80 lbs, 36 kg
Radius: 4ft

*Unit availability, color, and specifications vary by manufacturer. Please contact your nearest Rockwood manufacturer or dealer for more information.
Monument HDT represents a new generation of retaining walls based on extreme performance and superior efficiency. The 1.33 sq. ft. innovative design makes Monument HD the most cost effective system in the industry. Its seamless and linear appearance is an attractive solution for any type of challenging application, whether it be commercial, industrial, or governmental. Monument HD's solid performance means you build more and use less. 






Monument HD™ Straight Split
8" x 24" x 9"
200mm x 600mm x 225mm
80 lbs., 36 kg





Monument HD™ Straight Split 8/16
8" x 24" x 9"
200mm x 600mm x 225mm
80 lbs., 36 kg



Step Tread
6" x 8" x 15" 150mm x 200mm x 375mm 57 lbs, 26 kg



Universal Cap
4" x 18" x 10.5"
100mm x 450mm x 263mm
54 lbs., 25 kg