Classic® 8 w/ PCS™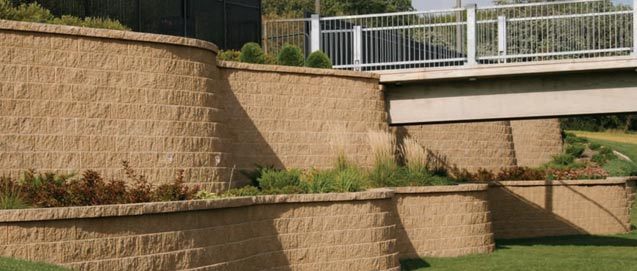 Classic® 8 w/ PCST
8" x 18" x 12"
200mm x 450mm x 300mm
80 lbs., 36 kg
Radius: 2.5ft. (beveled only) 

Face Options:
Beveled
Straight
Rustic®


*Unit availability, color, and specifications vary by manufacturer. Please contact your nearest Rockwood manufacturer or dealer for more information.
Classic® 8 with PCST is the high performance block preferred by architects, builders, developers, and engineers worldwide. It is known for its ease of installation, strength, and versatility. Classic 8 with Rockwood's patented PCST (Positive Connection System) provides extra support for the most critical applications. Whether the wall is supporting a retail development or backyard sanctuary, Classic 8 with PCS is the best solution for any type of retaining wall application. 


Classic® 8 Rustic
8" x 18" x 12"
200mm x 450mm x 300mm
80 lbs., 36 kg




Half Block
8" x 9" x 12"
200mm x 225mm x 300mm
39 lbs., 18 kg




Classic® 8 Straight-Split
8" x 18" x 12"
200mm x 450mm x 300mm
80 lbs., 36 kg


Step Tread
6" x 8" x 15" 150mm x 200mm x 375mm 57 lbs, 26 kg


Corner Block
8" x 13" x 5.5"
200mm x 325mm x 138mm
40 lbs., 19 kg




Universal Cap
4" x 18" x 10.5"
100mm x 450mm x 263mm
54 lbs., 25 kg