Classic Colonial® 6 PCS™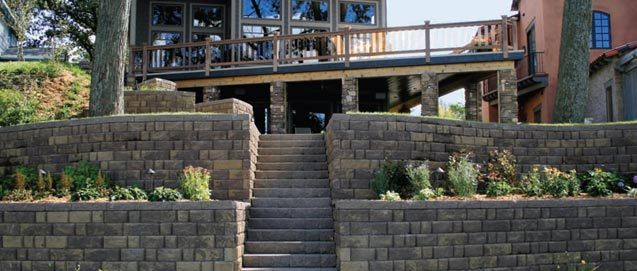 Classic Colonial 6 w/ PCST
Size: 6"x18"x12"
Weight: 60lbs., 27kg
Height: 4ft w/o geogrid
Radius: 2.5ft

Face Options:
Straight
Rustic


*Unit availability, color, and specifications vary by manufacturer. Please contact your nearest Rockwood manufacturer or dealer for more information.
Its Rustic appearance gives Classic Colonial 6 with PCST a warm, natural look which only comes with age. Processed to appear weathered, a Classic Colonial 6 wall adds desired curb appeal to any property with its timeless beauty and simplicity. As flexible as it is versatile, Classic Colonial 6 with PCS is capable of sharp radius turns, variable setbacks, and endless design possibilities it's the perfect one-block system for all retaining walls. 



Classic Colonial 6 - RUSTIC 18
6" x 18" x 12"
150mm x 450mm x 300mm
60 lbs., 27 kg




Classic Colonial 6 - STRAIGHT 18
6" x 18" x 12"
150mm x 450mm x 300mm
60 lbs., 27 kg




Classic Colonial 6 - RUSTIC 6/12
6" x 18" x 12"
150mm x 450mm x 300mm
60 lbs., 27 kg


Classic Colonial 6 - STRAIGHT 6/12
6" x 18" x 12"
150mm x 450mm x 300mm
60 lbs., 27 kg


Step Tread
6" x 8" x 15" 150mm x 200mm x 375mm 57 lbs, 26 kg



Universal Cap
4" x 18" x 10.5"
100mm x 450mm x 263mm
54 lbs., 25 kg